Product Information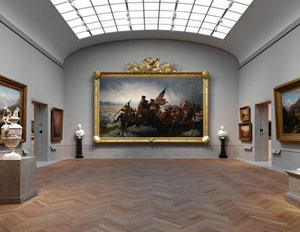 Our Samsung Framed Art TV isn't simply a television, it is a magnificent customizable picture frame capable of displaying any art, pictures, or videos. Use it to display family photos while not watching TV, loop videos of a crackling fire for a relaxing fireplace effect, or use it as a virtual aquarium.

The framed art televisions are very slim, with a depth of only 2", and are available in a wide variety of finishes to match your taste and décor. We make installation easy, just mount them on your wall like any flat screen TV.

The Samsung Framed Art televisions come in both 2D and 3D displays and have the most vivid picture available. The 3D is only in effect when you wear the optional glasses. The TVs support Facebook, YouTube, Netflix, Hulu, Pandora, and other exciting Samsung Apps.

Product Models
Pricing & Ordering
Questions? Call us! (419) 842-4554