Return Policy for Samsung LED Mirror TV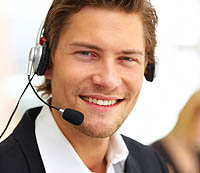 Product is returnable for refund or exchange within 30 days of receiving it under the following conditions.
1. When returning for an refund, customer is responsible for arranging and paying return shipping. We recommend that you purchase freight insurance in case the company mishandles your return shipment. Returns may be sent to:

Hidden Television
5232 Airport Hwy
Toledo OH 43615
(419) 842-4554
2. Product must be packaged in original packaging material or sufficient packaging to prevent damage during shipping.
3. Product must be returned in new condition, unless damage is noted at the time of delivery when signing for it.
4. If product has been received with damage, damage must be noted on delivery receipt. Pictures of the damaged crate and broken product must be provided (preferably with time/date stamp) to us so we may file a claim. It is important that you be present at the time of delivery and open the crate before signing.
5. Additionally, if damage is noticed on the crate before opening, you may note this damage on the delivery receipt in lieu of opening the crate. For example, if the crate has obviously been dropped, or tip-and-tell indicator activated, you may note this damage on the shipment receipt when signing.
6. If you are unable to open the crate on delivery for any reason, write "inspection pending" on the delivery receipt when signing.
7. If damage has not been noted until after the driver leaves, the freight company considers any damage to have occurred after the time of delivery, and will deny any insurance claims. Therefore, it is critical to note damage at the time of delivery.
8. All accessories, such as TV remote, manual, and cables must be returned.


Questions? Call us! (419) 842-4554